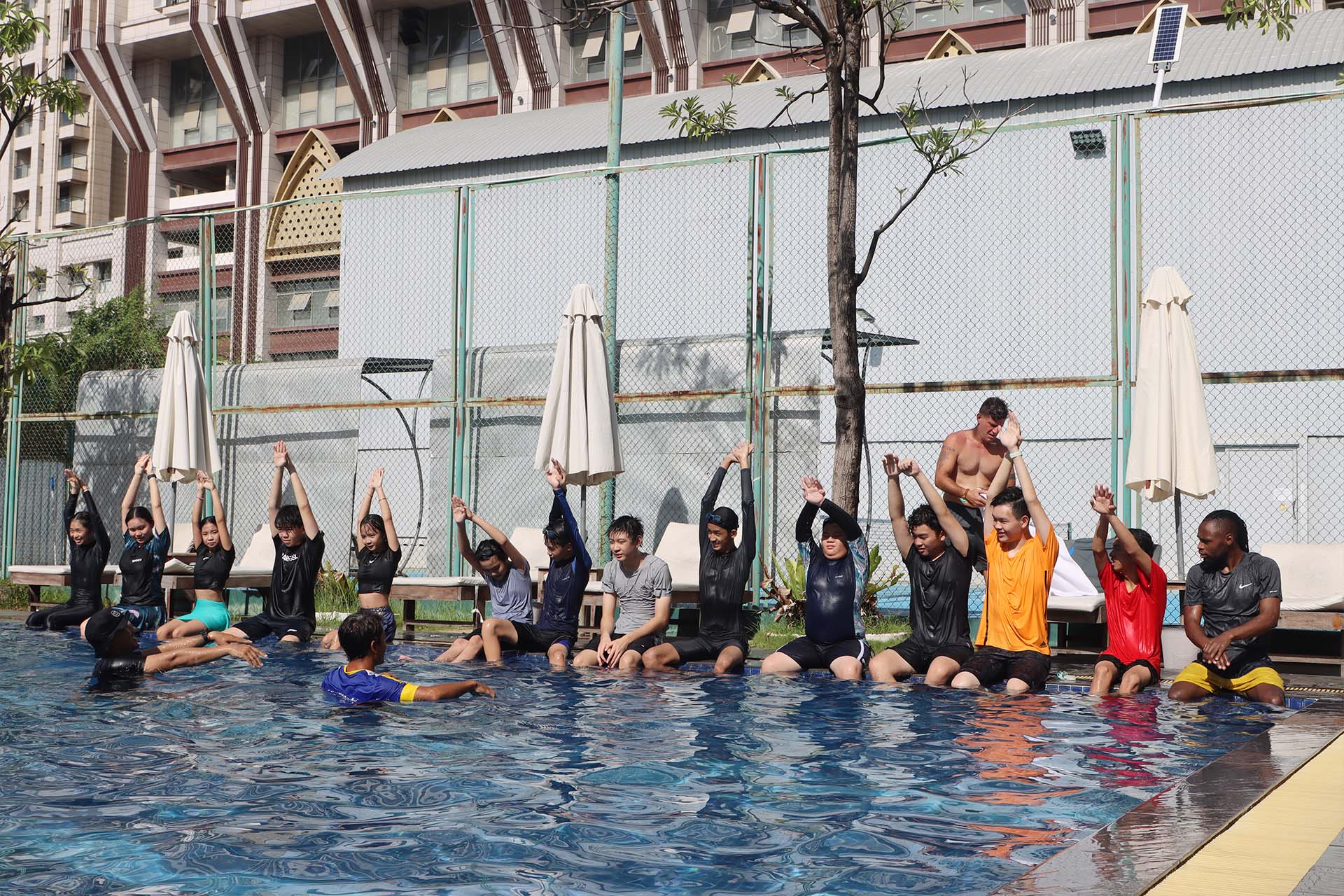 The Cambridge International School of Cambodia offers a comprehensive curriculum that includes swimming classes. These classes help students improve their physical health and teach them vital life skills.
This week, CISC started their swimming lessons with 1CoachAndy Sports Academy Cambodia.
Our secondary students and kindergarten are enjoying their swimming lessons, where they learn essential water safety skills like floating, treading water, and swimming.